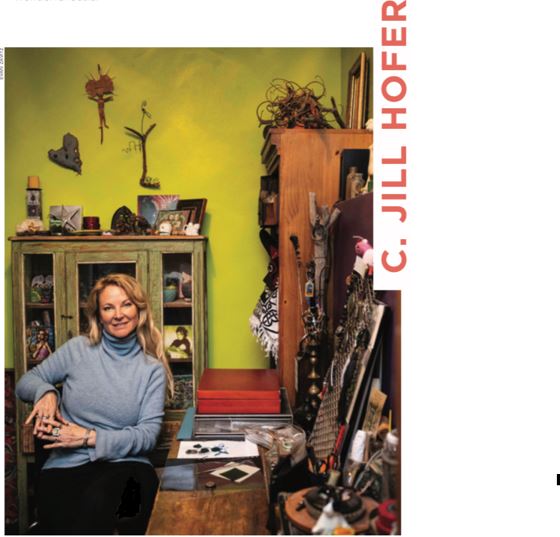 What is A Nice World?
Hi! I'm C. Jill Hofer and I founded A Nice World philanthropic jewelry.
A Nice World was born as a creative outlet and a way to multiply and leverage my ability to support nonprofit organizations and causes I appreciate.
My vision for A Nice World is to be a platform to connect Nice people and to give back (like a boomerang).
Nice jewelry always starts with an idea, then I sculpt the design by hand and have it professionally cast in silver, gold and bronze.
I believe the value of Nice jewelry is in the meaningful, symbolic designs and the power to remind, uplift and inspire.
Philanthropic Nice jewelry fosters balance and alignment to create a ripple effect. This positive wave extends beyond the initial financial donation sparked by every purchase at A Nice World.
Nice jewelry offers a shining reminder that everything we give, comes right back. When we radiate abundance, clarity, focus, balance and generosity, these qualities return to us, tenfold. That's what A Nice World is all about.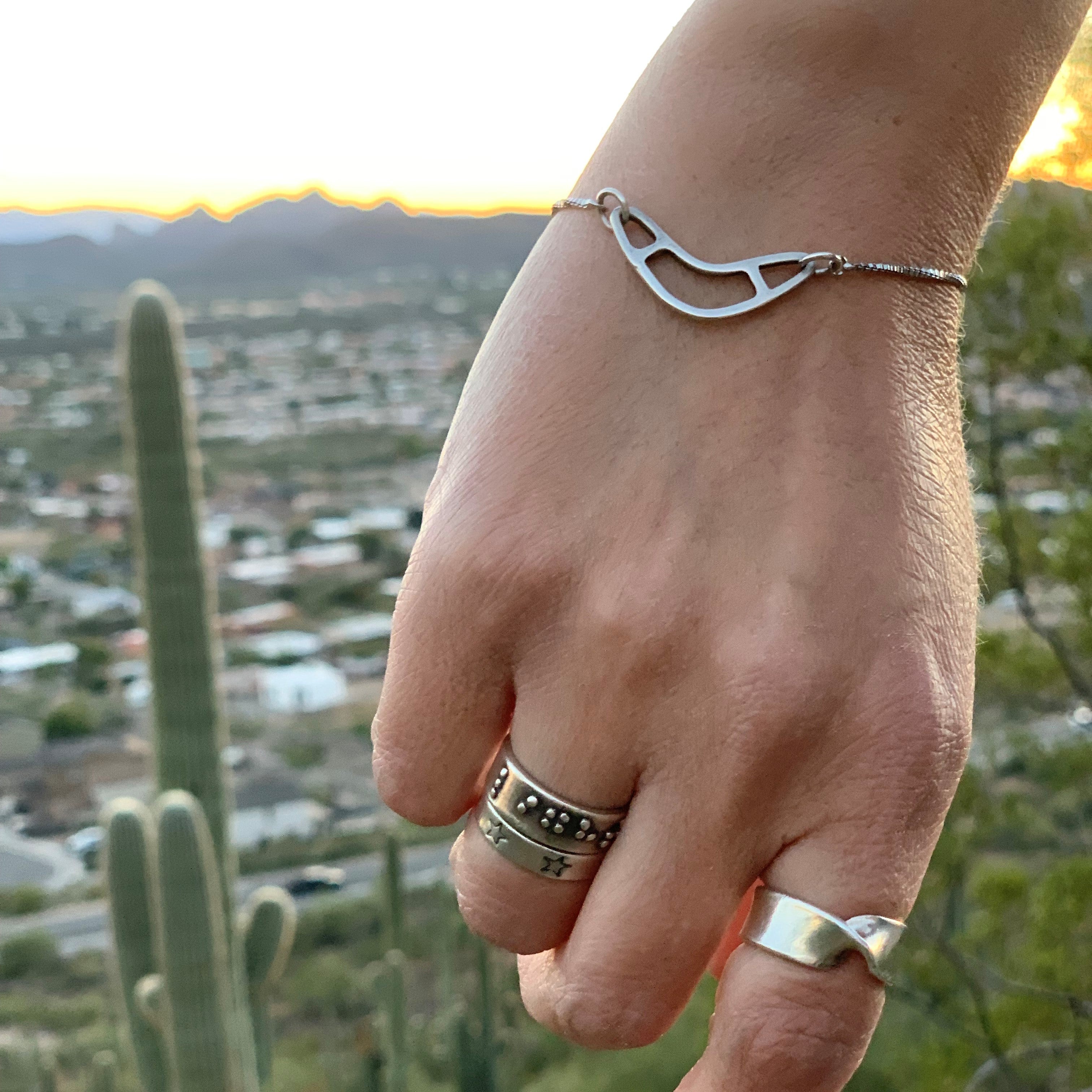 What's up with all the boomerangs?
Everything we give, always comes back. Boomerang jewelry provides a symbolic, meaningful, visual reminder that life is like a boomerang. What we give, we receive.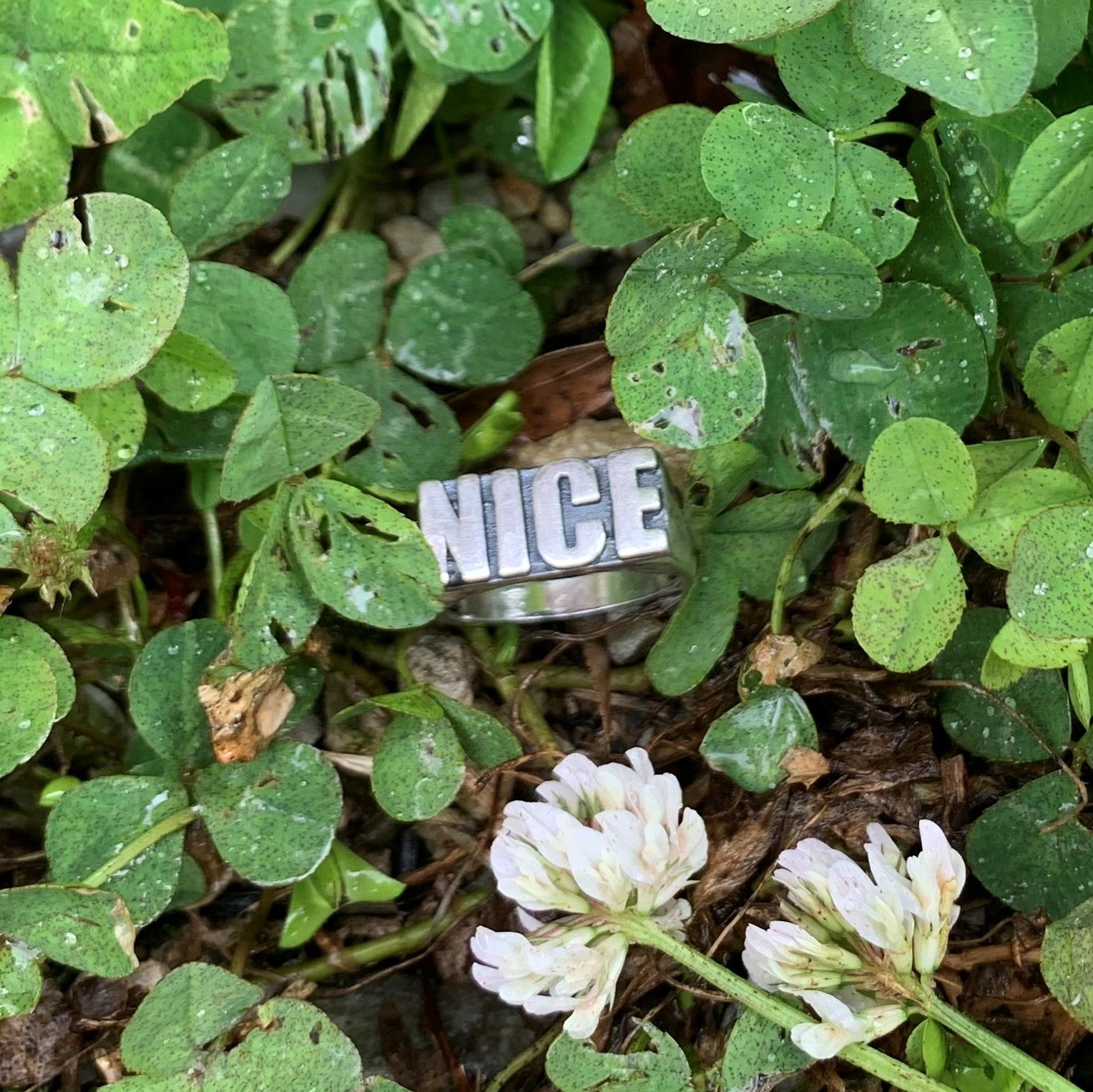 How is Nice jewelry made?
Nice jewelry begins with a design idea or an inspiring cause. Concepts are hand drawn, sculpted in wax, then professionally cast and offered in silver, golden bronze and 14k gold.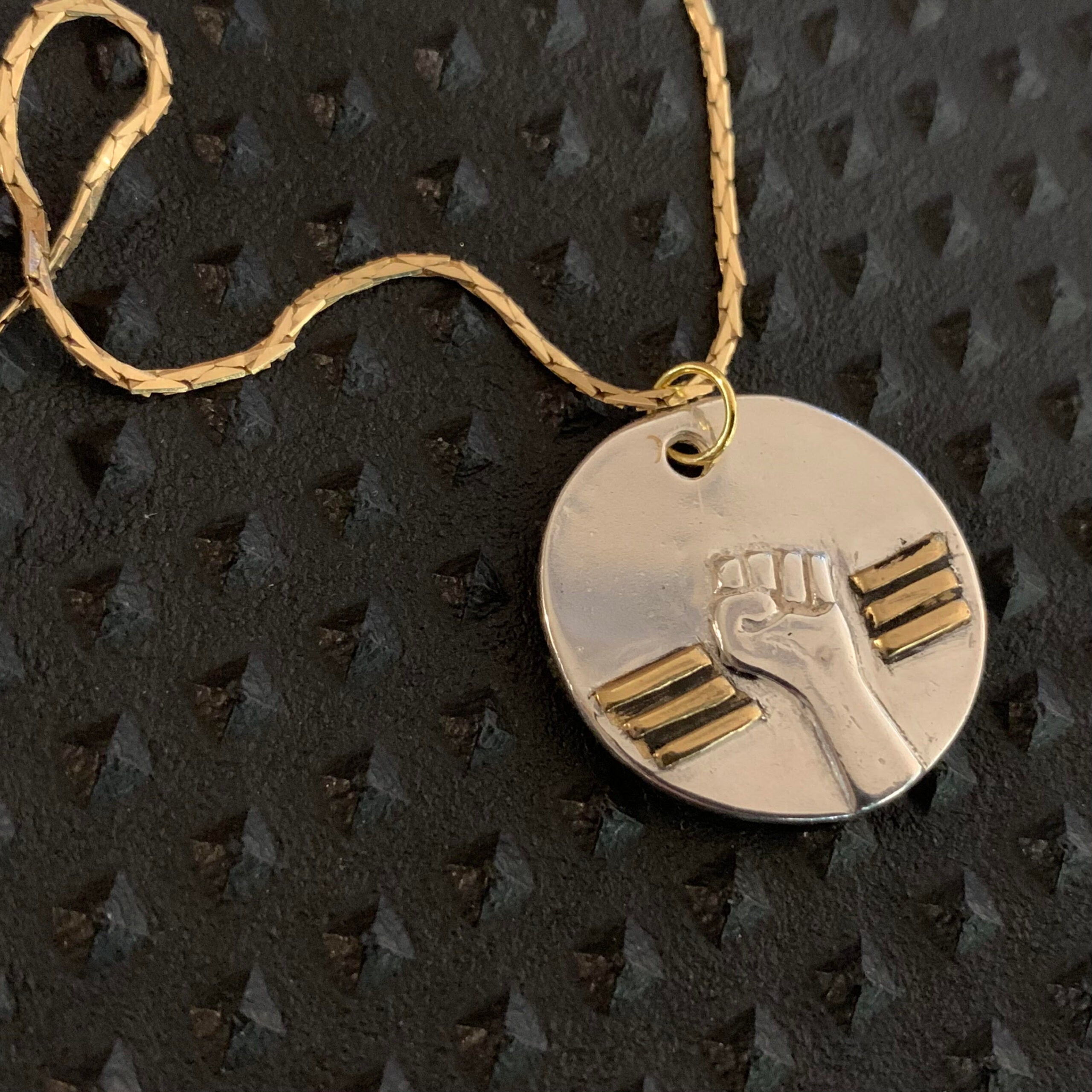 Who are Nice beneficiaries?
Philanthropic jewelry donates a minimum of 33%. Featured beneficiaries receive 100% profit. Every purchase uplifts organizations making the world an even nicer place.
Founder's Message
I adore everything about A Nice World. I love to envision people wearing Nice jewelry and feeling an enhanced sense of abundance and generosity. I believe that wearing A Nice World jewelry evokes positive, empowered feelings that create a ripple effect and that this wave extends well beyond the initial financial donation. I know that every piece will be drawn to the right person at the right time. I envision the wearer being more focused, aligned and uplifted knowing they made the world a nicer place.
Visit the FAQs page for more info, questions and answers.