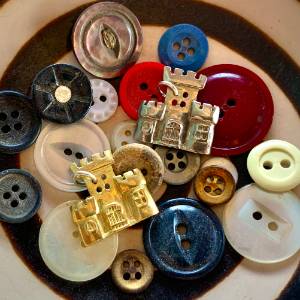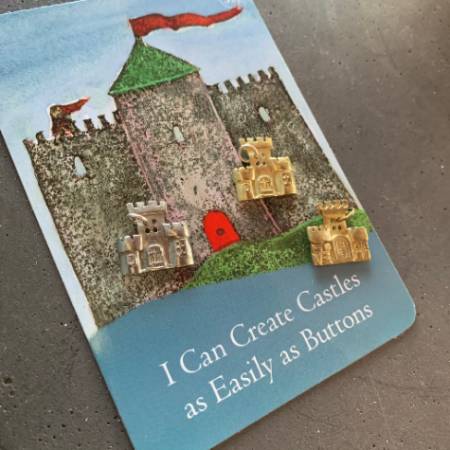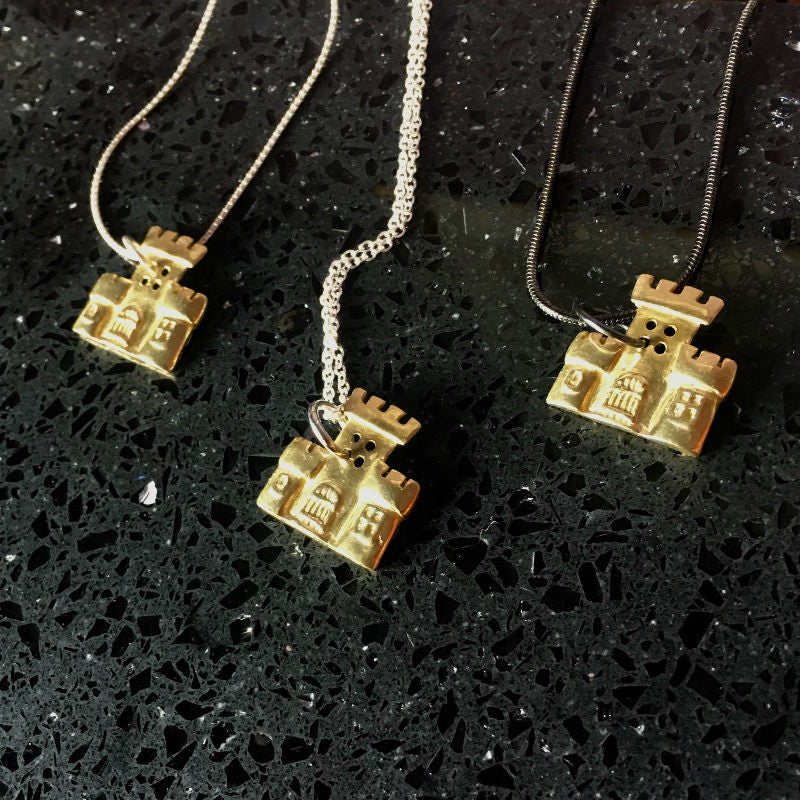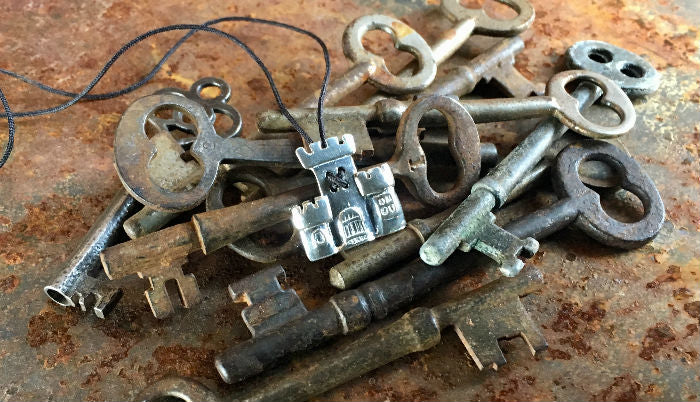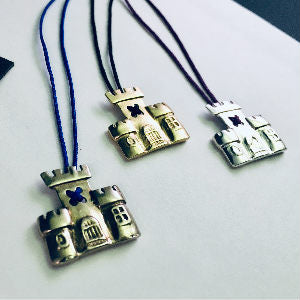 Castle Button jewelry reminds us we can create castles, buttons and a life filled with everything we want or desire. 
Details
> Available as gold and silver earrings and pendants.
> We may have on hand lapel pins, rings and buttons in bronze tones. 
> Inquire by email via the contact form to request your heart's desire
This Nice design  was created in appreciation of the teachings of Abraham-Hicks. It's is a shining reminder that thanks to the Law of Attraction (LOA), we can have, do or be anything we dare to desire. Go straight to the source at Abraham-Hicks.com (pun intended) to learn how you can create castles, buttons and everything in between.
Like a boomerang, profits from Castle Button jewelry fly right back to Abraham-Hicks and then to little kids. Every purchase of a Castle Button helps fund the acquisition of Sara books (by the case) which I donate  to children's libraries.
If you're inspired by, or curious about the Law of Attraction and the power of thoughts and intentions, search online or check out my blog post on the topic. Subscribe to the VNP Nice News list for a peek at special blog posts like this one, before they go live to the public. 
---