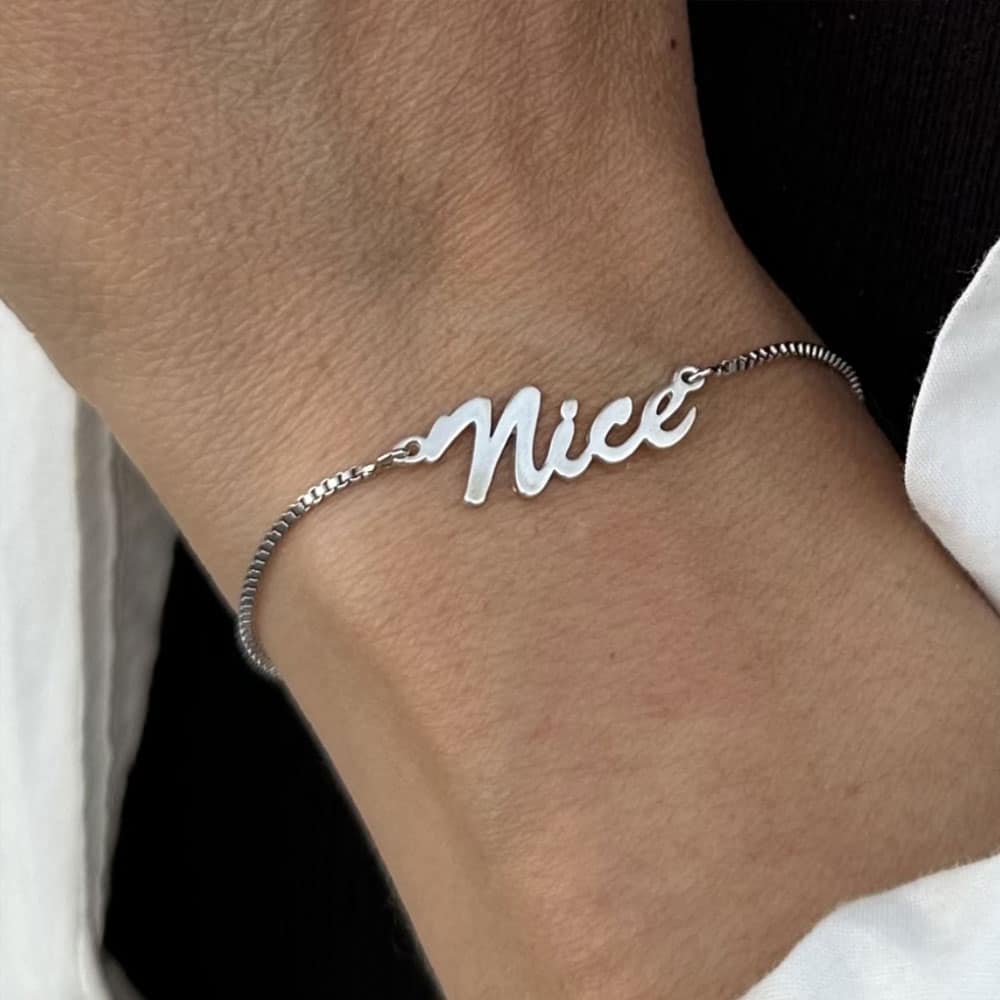 Nice Bracelet (Silver or Gold)
What is Nice Style all about? It's choosing jewelry that doesn't just shine. It shines a light and supports causes that makes a difference. This delicate little design is small and sweet but packs a powerful message. I'm nice! And so is my jewelry. In fact, it's so nice, it gives twice. 
Details:
> The word "Nice" available in sterling silver or 14 karat gold.
> Adjustable bracelet is made of sturdy, non-tarnish silver-tone rhodium with silicon-lined adjusting slider beads. 
The Nice Style line makes it clear. You're nice! That makes it a great gift of appreciate to very nice friends and family, too. This bracelet is a favorite. It's comfortable and easy to put on and take off. It's stylish and fun to wear. the Nice bracelet is a fashion statement that flaunts your Nice Style.
Every purchase at A Nice World benefits a great cause. That cause might be a small nonprofit, an international charity, grass-roots organization or local cause that matters. Whatever the purchase, every day, it sparks a donation to make this very nice world an even nicer place.
---
Nice Bracelet (Silver or Gold)