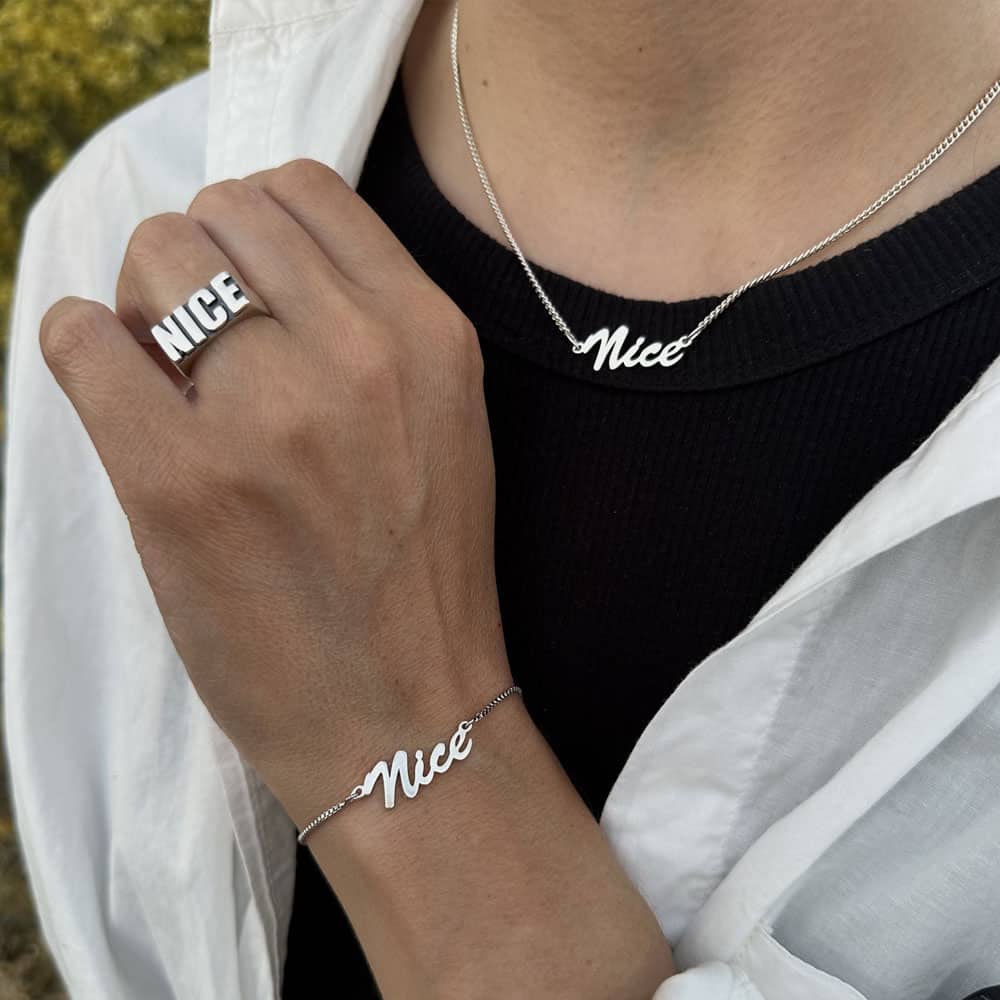 Nice Necklace (Silver or Gold)
You're nice and your jewelry should be too. This sweet simple necklace says it all.
Details:
> The word "Nice" available in sterling silver and 14 karat gold.
> Ready to wear on a .925 sterling silver18-inch chain.
Nice fundraiser jewelry doesn't just look nice, it IS nice. Nice jewelry always gives back, so it feels as nice as it looks. Created to uplift and remind the wearer of their abundance and their nice ways, it makes a great gift to yourself or to say thanks to someone very nice.
Nothing feels nicer than a gift of appreciation and thanks. Whether for yourself or as a gift, enjoy the great feeling of knowing that your jewelry doesn't just shine. It shines a light and supports causes that matter to you, with a donation from every purchase. That's what nice style is all about.
Odds are good that your friends and strangers will say, "Hey! Nice necklace!" When that happens, you can agree and share with them that yes, it's so nice, it gives twice.
---
Nice Necklace (Silver or Gold)