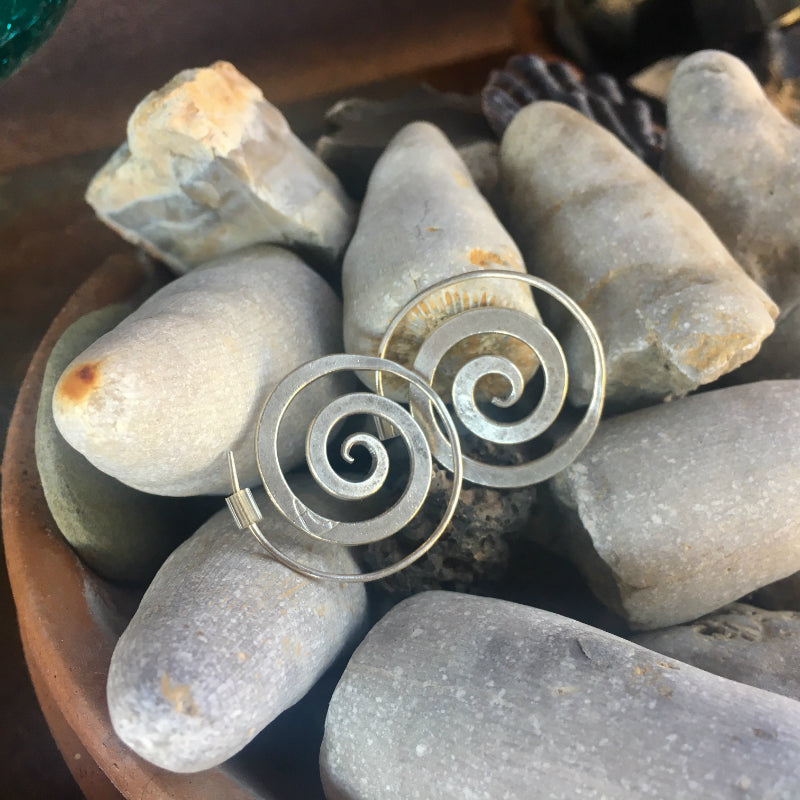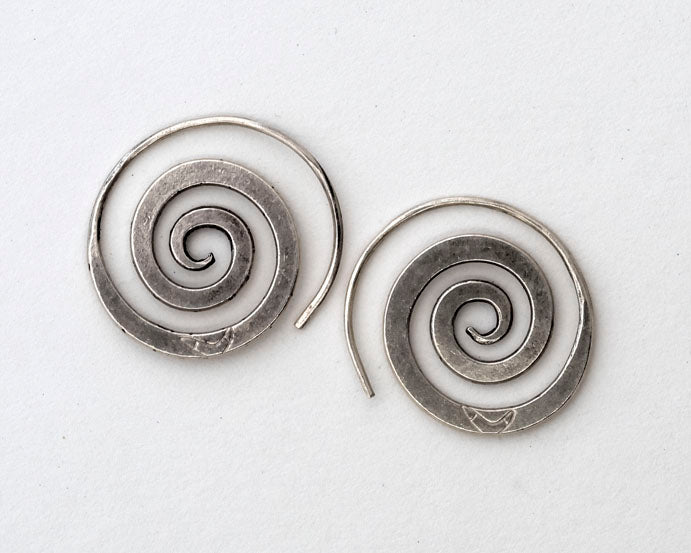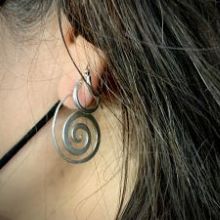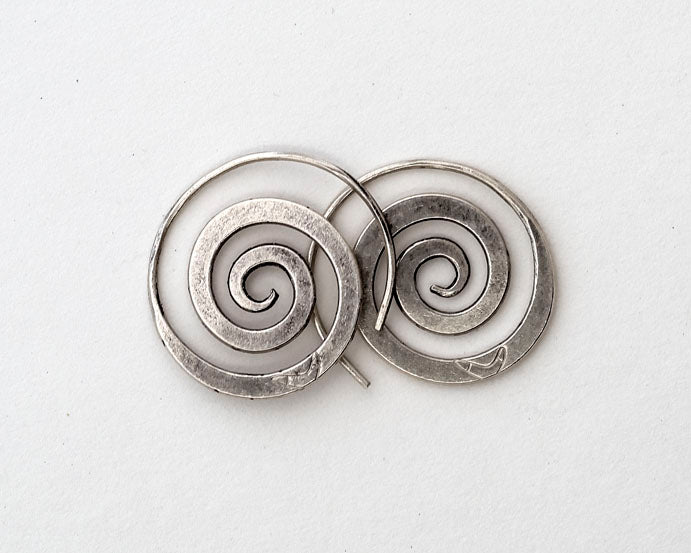 Silver spiral earrings swirl and shine in Thai silver. As always, 33% or more are donated to a Nice cause.  
These swirling silver spiral earrings hide a tiny hidden Nice boomerang. It's stamped in the Thai silver to remind us that the Law of Attraction is always in motion. 
The spiral earrings, spinning like vortexes, are the only  item at A Nice World that I didn't sculpt by hand. I have worn mine every day for ten years and I receive so many compliments I just had to offer them on the site.
They are a Thai Hilltribe design so every purchase already benefits the talented ladies making them in Thai silver. Thai silver is a little bit less shiny than sterling silver and they measure approximately 1-inch wide.
Like every design at A Nice World, a minimum of 33% of every purchase makes the world a little nicer. These spirals in the photo are featured on a dish of my beloved Horn Coral fossils I've collected since childhood.
---